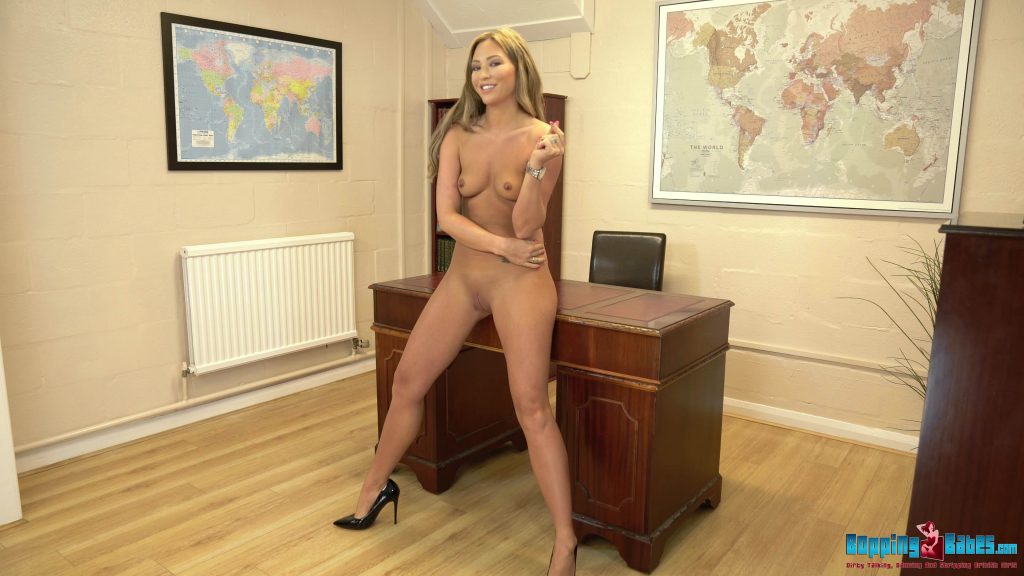 It's a student reunion at your college and Natalia Forrest has walked in to your office to tell you that while she was at school she had a massive crush on you and you can tell straight away that she's came in to try and seduce you wearing a tiny mini skirt, high heels and a crop top which shows off her massive tits. You've had plenty of students try this tactic on you before and you've never once fallen for the bait but Natalia Forrest is looking so hot that you get an instant boner.
Video from: Bopping Babes
Natalie can see that her tactics are working  so takes it further and starts dancing to the music shaking her little ass. You say nothing as she lifts up her top and starts rubbing her nipples. She looks at the bulge in your pants and tells you that she's not a student anymore she's a grown woman and it's OK if you want to take your cock out and wank it. She tells you that she'd love to see you wank and cum and to encourage you to wank she pulls down her knickers and hops on the desk. Opening and closing her legs - Basic Instinct - you can't resist her witchery any longer. You get your cock out and start stroking it. You're so horny your bell end is covered in white pre-cum much to the satisfaction of Natalie who is enjoying a girlie wank on your desk, her eyes fixed on your hard cock. A few strokes and you feel your cock flex and you start cumming, making a creamy mess all over your trousers.
Gallery from: Bopping Babes